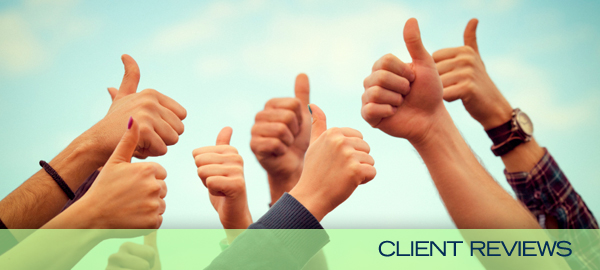 Beaton Accounting Reviews
Just how good is Beaton Accounting? Here's what our clients have to say…
S. Kane
"Thank you Tom Beaton with Beaton Accounting for making my tax season stress free this year!!! I won't go anywhere else for my tax return ever again!"
Christine
"Tom is great. He is so patient and never agrees when I say how lame I am when it comes to anything to do with money! He just takes care of it, and I am free!! Five stars well-deserved."
D.G. – Concourse Elevator Specialists, Inc
"Tom is by far the best accountant we have ever had. No problem is too difficult, he fixes them all. Tom is also the best with QuickBooks. He showed us how to maximize our profits and cash flow. He handles everything: personal tax returns, trust returns and corporate returns. He even comes during off hours and weekends and responds to my emails quickly. We would be lost without him. Also, he's a very nice guy to work with."
Jo Anne D. – STAT Fire Sprinkler, Inc
"Morning Tom, I am good and hope you are doing well also. Thank you for taking the time and patience to teach us more about QuickBooks. It was extremely helpful. If I think of anything else, I will e-mail as I go. I did your review and am very disappointed there were only 5 stars available, I would have given you ten :)."
Jo Anne D. – STAT Fire Sprinkler, Inc
"Tom is an amazing person: knowledgeable, patient, organized. He answered all of our questions, and for any answers he did not have off-hand, he researched and then answered. I will be recommending Beaton Accounting to any individual or company that is looking for his services. Thanks, Tom, for all that you do."
Satish – Veusoft, LLC
"Tom was extremely helpful, professional and knowledgeable. He turned my books around quickly and trained me on best practices at the same time. I would highly recommend his services."
Candice C.
"I had a huge problem with cash flow. Without Beaton Accounting directing me in the right direction, my company would have been in a world of trouble. He helped me prioritize my business and personal finances. He pays attention to your needs. I would recommend him 100%. I have been with him for a few years now."
Jannine B.
"I am new to QuickBooks and called Tom for training. He is very knowledgeable and patient. I would recommend calling him if you need help navigating QuickBooks!"
Dispatch Ryders
"I feel that you are very loyal to me. I know you have other customers, but you make each of us feel special and that is what everyone looks for in someone handling their financial business. People can be such thieves. It is hard to find someone you trust. I have never seen you, but I feel we have been working together for a long time."
Jean Marie – Montalvo Reilly Woodworks
"Tom Beaton was a fantastic person to work with. He was a strong and highly organized colleague with a great skill to analyze and summarize ideas. Tom is a person you can trust when you want to be sure that important tasks will be completed in a systematic and precise way."
Kim M.
"Tom is personable, knowledgeable, efficient and affordable! I've been using him for a few years now to handle my personal taxes, after I had an expensive error on my return using TurboTax! Would recommend him wholeheartedly!"
Keri Peterson – Eastern Energy Systems
"Beaton Accounting is consistent and reliable. Plus, they have some of the best prices for their services. You can't go wrong."
Ronnie Hill – HS Printing & Promotions, LLC
"Tom is amazing! My business partner and I are truly impressed with his honesty, professionalism and the sincere approach he takes in handling our business needs. We have been in business for some time now and have worked with other accountants in the past and we can say that we are now finally getting a grasp on what we have been doing incorrectly, what needs to be corrected and the proper steps to do just that.I would recommend Beaton Accounting to any company or individual looking for someone to assist them in improving their business practices and growing their overall business. Tom Beaton is our accounting specialist and we greatly appreciate all that he does! If you care about your business, CALL HIM, he will come to you."
Nicole Jeanotte – PRMG
"Tom Beaton is a great teacher. He sat down with me and my QuickBooks twice to go over different tax issues and both times I left with much more knowledge and confidence about how the software works and how to best use it for our company's purposes. He is patient and doesn't seem to mind my urgent phone calls! I recommend Tom for anyone who likes to 'do it yourself,' but needs a professional hand. Tom was super helpful in teaching me QuickBooks and remains a vital resource when troubleshooting."
Dispatch Ryders
"I am extremely busy and can almost never finish one thing at a time. Tom is really understanding of the busy person and just keeps on you until the job is done. If you need that extra push, this is the place to go. Thanks Tom!"
Scott
"I have been using Beaton Accounting for several years now and am completely satisfied with the service provided by them.I highly recommend them to anyone in need of a reliable, trustworthy, and honest accountant."
FRS, NY
"We'd thought finding an accountant that knew what they were doing was too risky. Everyone says they know everything, but the proof is in the pudding.Beaton Accounting has helped me maintain my business in these tough economic times. I know my basic accounting services are correct. I have already recommended Tom to my business associates."
Rick & Diane
"We've recommended Tom to several of our friends and business associates. Tom's personality and business knowledge has made all of our concerns disappear. He is a pleasure to work with and is always available by phone and email."
Karen
"I am a site development contractor handling drainage, excavation, sanitary and all areas of dirt work. I found Beaton Accounting through an advertisement they sent. I chose to use them because of the knowledge they displayed and their willingness to work around my office hours.My main challenge in looking for a good accountant had been finding someone I could trust and who had a knowledge of Quickbooks and my industry.Beaton Accounting has helped me with handling issues I have in QuickBooks due to the incorrect set up of it by a prior accountant. We are slowly but surely handling these issues. I have already recommended Beaton Accounting to my friends."
Ivan C. – TFMG
"Excellent service on all aspects of QuickBooks and knowledge of corporate accounting procedures. Very reasonable fees."
Louie C. – EUS Corp.
"I have been using his services for 5 years now. Tom has always been very helpful with any questions or planning we needed for our business or personal tax needs. He responds quickly and has all the answers and services we need."
Don Shanley – FRS Inc
"Excellent follow through on bookkeeping and general accounting, and always available to work around my schedule. I allow Tom to work in my office during non-business hours (after 6pm). He has full access to my computer and database. Tom is very trustworthy. It allows me to focus on running this business. We are also looking into new ventures and I am sure Tom will be very useful."
Charles B. – Tech Access Corp
"Very reliable accountant who handles all bookkeeping and general accounting issues. Tom is very knowledgeable of QuickBooks® and has greatly benefited my business. I hope to expand my company to a public offering and I am sure Tom will be there to assist in this integration."
Andre Waskiewicz – AW Remodeling Corp
"Our biggest concern is troubleshooting issues and Tom is simply excellent at problem solving. He helps out tremendously by seamlessly integrating my business. I now understand how to maximize profits and limit my time spent on general accounting."
Request a
FREE Consultation
with Our CEO Tom Beaton
Limited Time Offer!
Sign Up by February 15th for 30% OFF Personal Tax Return Preparation
Rated 5 stars by our customers

Read reviews from people like you!
---
Kim M.
"Tom is personable, knowledgeable, efficient and affordable! I've been using him for a few years now to handle my personal taxes, after I had an expensive error on my return using TurboTax! Would recommend him wholeheartedly!"
Beaton acct